Dulcimer Dave
History
Dave Levenson, Rio Rancho, NM
eMail Dave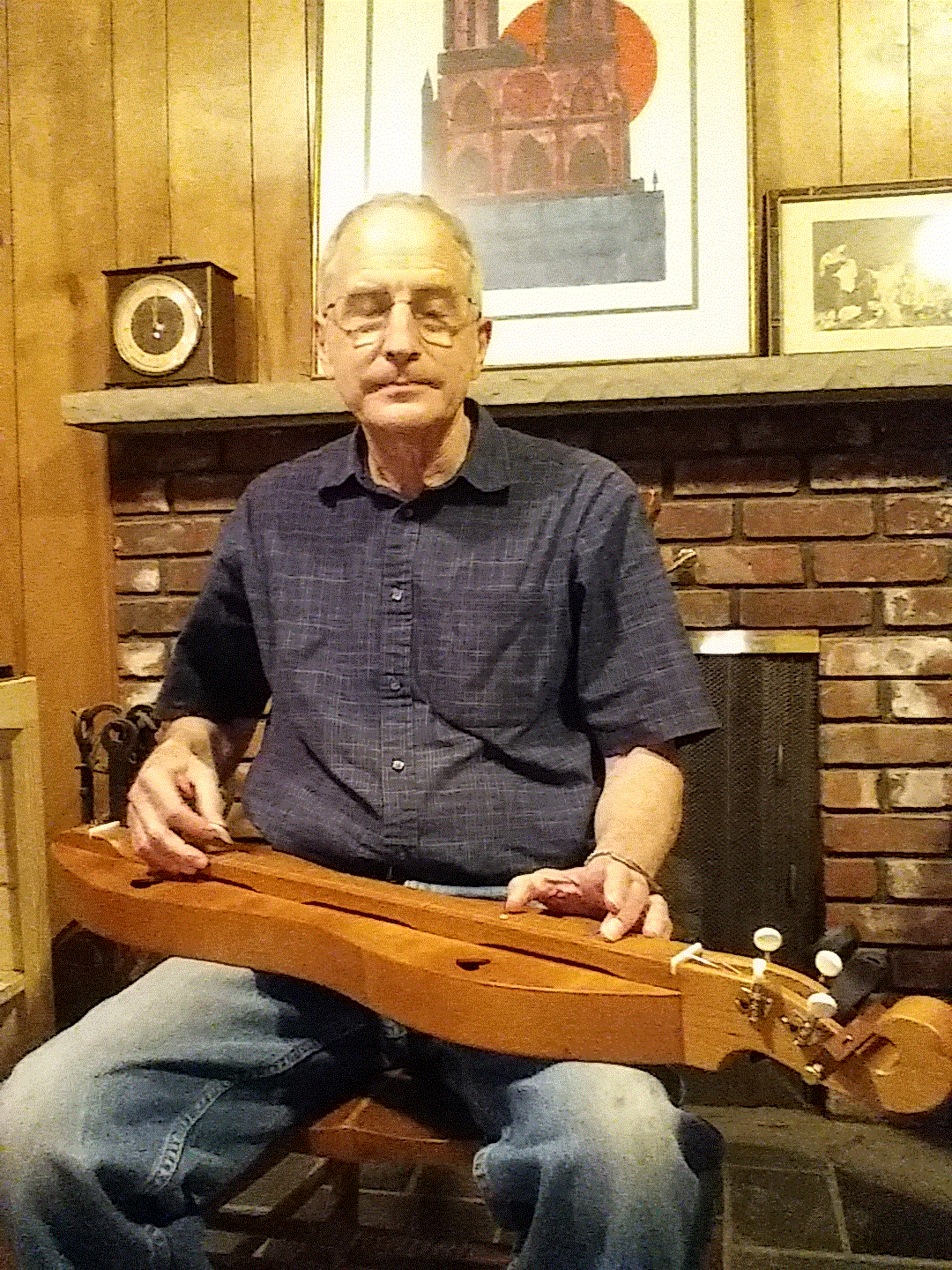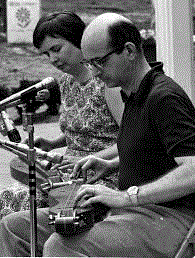 Dave Levenson first heard the Appalachian mountain dulcimer in the early 1960's. It was played by Howie Mitchell, a folksinger and dulcimer-maker from Lexington, VA. Howie also taught math and science at the Hawthorne School in Washington, DC, where Dave was a student. Dave had previously learned to play the clarinet. He found the clarinet fun to play, but limiting. Dave says: "You can't sing with a clarinet in your mouth; you don't learn about chords and harmonies with a monotonic instrument." He decided back in 1962 that some day, he would like to learn to play the mountain dulcimer.

Life happened. Dave continued his education and learned to program computers. He also continued to enjoy listening to folk music, and recognized dulcimer music now and then. He retired after 40 years of software development. In 2015, he became a member of the Folk Project of New Jersey, and regularly attended its Minstrel Accoustic Concert Series, a weekly event featuring well-known and local folk music performers.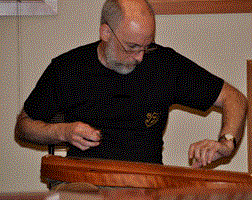 At one such concert, in December of 2015, Dave heard Sam Edelston performing on the mountain dulcimer. Sam's performance reminded Dave of his intention (of about 50 years earlier) to learn the instrument. A Google search put Dave in touch with the Rockaway Dulcimer Club of New Jersey, and with the Pocono Dulcimer Club of Pennsylvania. At a meeting of the Rockaway club, Dave first attempted to play the mountain dulcimer.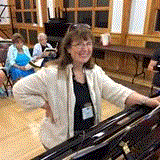 In early 2016, Dave became a student of Carol Walker and a member of both of these clubs. He also began to attend dulcimer music festivals featuring workshops, concerts, and jam-sessions. In the summer of 2016, Dave joined NJ Acoustic Music in the Park, a New Jersey based group of musicians who participate in jam sessions, open mic sessions, and street-strum events. In 2019, Dave moved from New Jersey to New Mexico and became a member of the International Western Music Association and continues playing at local song circles, open mics, and jam sessions.